Congratulations on your engagement, and welcome to the Catholic Engaged Encounter of Colorado Springs! Our community has been serving the Colorado Springs Diocese area for over 26 years. Most of the couples that attend our weekends live within the Diocese of Colorado Springs, but we warmly welcome any engaged Catholic couple that needs to complete a pre-cana program.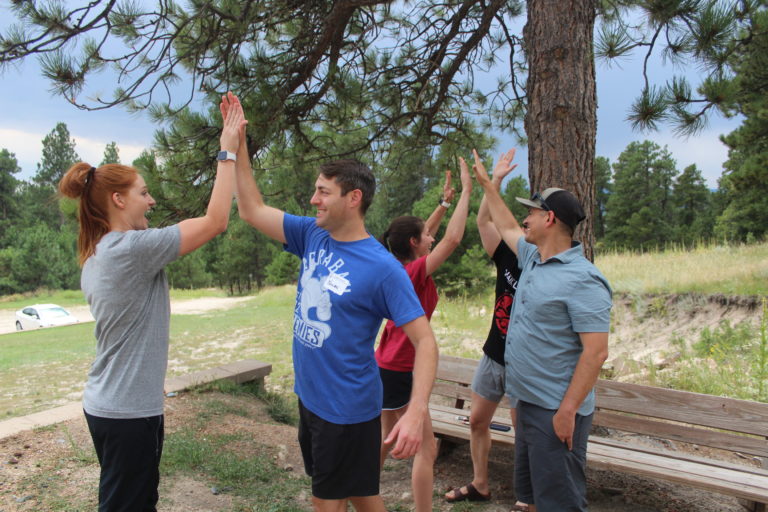 Our community currently hosts two weekends per year, and has seven team couples that volunteer their time to share the gift of marriage with engaged couples. We are also very blessed and thankful to have our Diocesan Chaplain, Fr. Chance Billmeyer who serves our program during retreat weekends and when he is available. Our weekends are typically held at the Ponderosa Retreat & Conference Center in Larkspur, Colorado at 15235 South Furrow Road.
Make a reservation with Colorado Springs Catholic Engaged Encounter today!